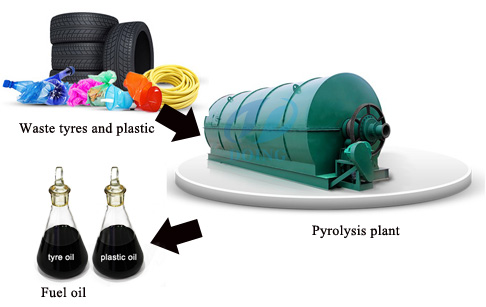 Turn plastic into oil machine
Turn
plastic into oil machine
is a new green pyrolysis technology for waste plastic recycling, which can be used for turning waste plastics into fuel oil and carbon black.
The turn plastic into oil machine is quite affordable and reasonable for the one who wants to start the plastic into oil busniness plan.
Turn
plastic into oil machine
process waste plastic into oil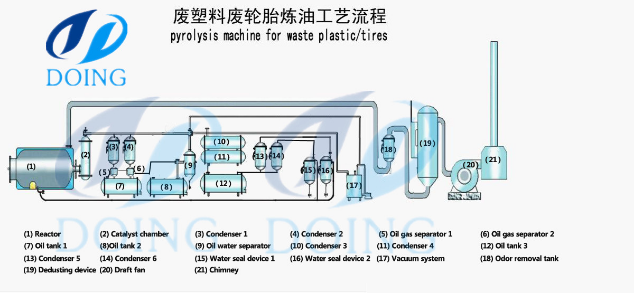 Turn plastic into oil machine process plastic into oil
1. Put raw materials into reactor by auto-feeder, then heat the reactor with any one of the following fuel materials: coal, wood, natural gas, oil. Do not stop heating the reactor, when the temperature reaches nearly 250 degree Celsius, waste tyre will be transferred to oil gas.
2. The liquid oil will be cooled by condenser from oil gas and then collected by oil tank. Third, the exhaust gas which can not be cooled in normal pressure will be recycled to heat the reactor. In this way, you can not only saving energy, but also protecting environment.
3. Smoke produced by processing the plastics can achieve national emission standard through dual desulfurization and dusting removal device.
4. After you getcrude oil, the temperature will be low, at this time, carbon black will be discharged automatically.
Turn
plastic into oil machine
final product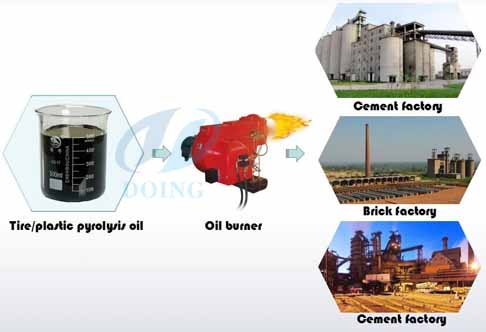 Fuel oil application
1.Fuel oil
a.can be sold directly.
b.Reprocessed into diesel and gasoline by used oil recycling equipment.
c. can be used as fuel.
2.Carbon black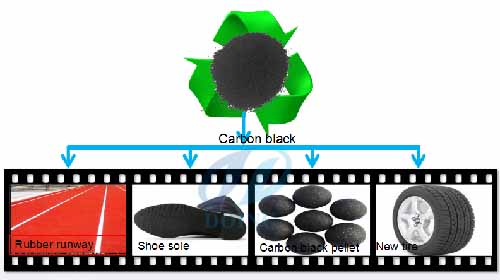 Carbon black application
a.can be sold directly.
b. Reprocessed into high quality carbon by the carbon black plant.
c. make carbon brick by briquetting equipment.
Contact: Ms Bonnie
Phone: +86-371-5677 1821
Mobile/Wechat/Whatsapp:0086-135-2669-2320
Skype: bonniezhao2
Email:
oilmachine@doinggroup.com
http://www.wastetireoil.com
http://www.doinggroup.com
Chat online